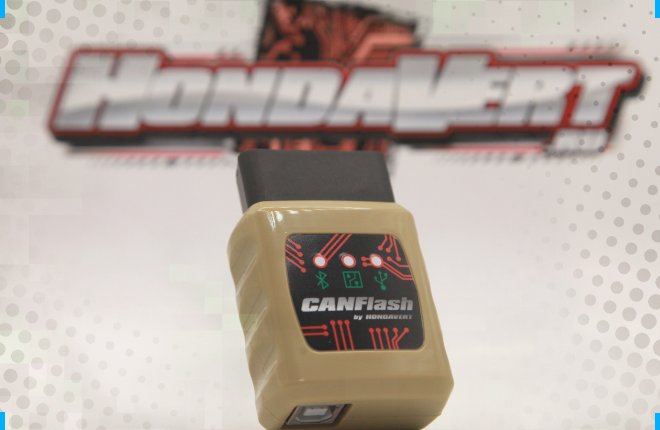 ---
Hondavert CANFlash is designed to modify ECU firmware of modern Honda vehicles via CAN Bus using the OBDII connector without modifying the hardware of ECU. Significantly expands the capabilities of OEM ECU.
Datalog, RealTime Programming, Launch Control, Boost Control, Nitrous Control and more. Fully retains all vehicle systems. ABS, VSA, Gauges, Climate control and etc.
Hondavert CANFlash compatible with the following cars
Honda Accord
08-12 Accord L4 & V6
13-17 Accord L4 & V6
18+ Accord 1.5T, 2.0T
Acura TSX
07-08 TSX I
09-14 TSX II L4 & V6
Honda Civic
06-11 Civic Si, Type-R, R18
12-15 Civic Si, R18
16-21 Civic Si, TypeR, 1.5T, 2.0T, 2.0
22+ Civic Si, 1.5T, 2.0
Honda Element
07-08 Element
Honda S2000
06-09 S2000
Honda Ridgeline
09-14 Ridgeline
Honda CR-V
17+ CR-V
Honda CR-Z
11-16 CR-Z
Honda Fit
09-13 Fit
15-20 Fit
Acura TL
07-08 TL I
09-14 TL II
Acura TLX
15-17 TLX L4 & V6
21+ TLX 2.0T
Acura RDX
07-13 MDX
14-15 MDX V6
Acura RDX

19+ RDX 2.0T

Acura ILX
13-15 ILX 2.4
KTuner
HV ECU Manager (under development)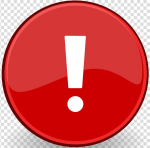 All HondaVert CANFlash devices compatible with KTuner 1.0.11.2.

Software downloaded from other sites not compatible with HondaVert CANFlash devices.
Hondavert CANFlash compatible ECU's
---
KTuner 1.0.11.2 HondaVert Pack Installation Guide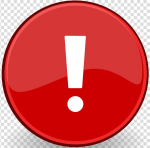 We recommend to disable antivirus software and windows defender before installing. Software does not contain viruses, but makes changes to the system files, which may raise warning in your antivirus software or windows defender.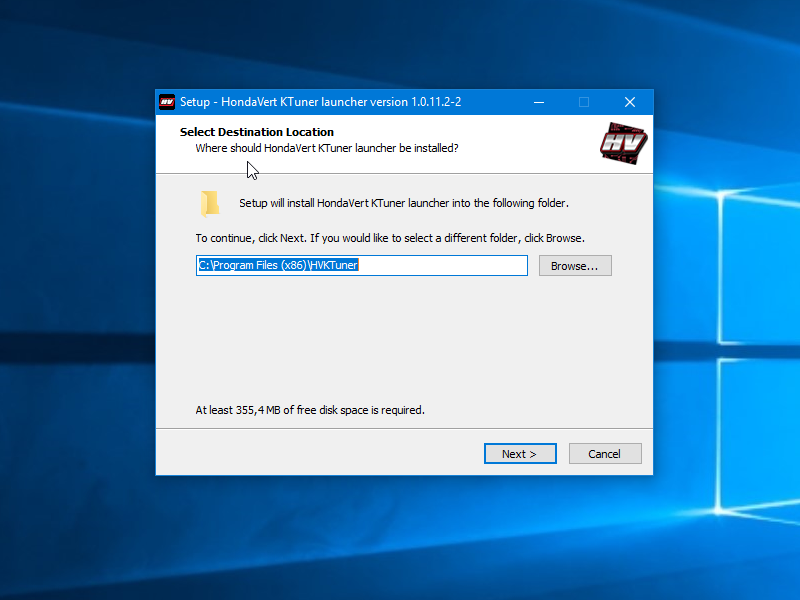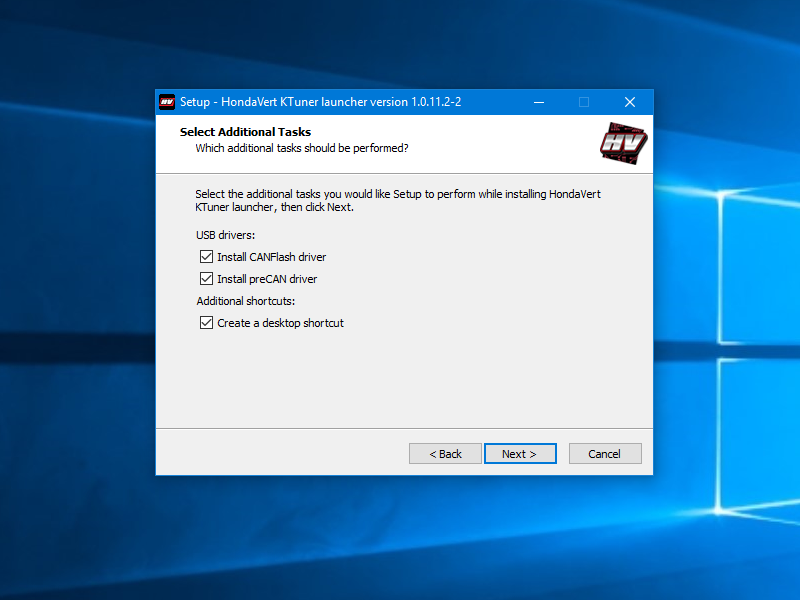 Registering New Account or Login into Existing Account
Internet connection required to work with KTuner software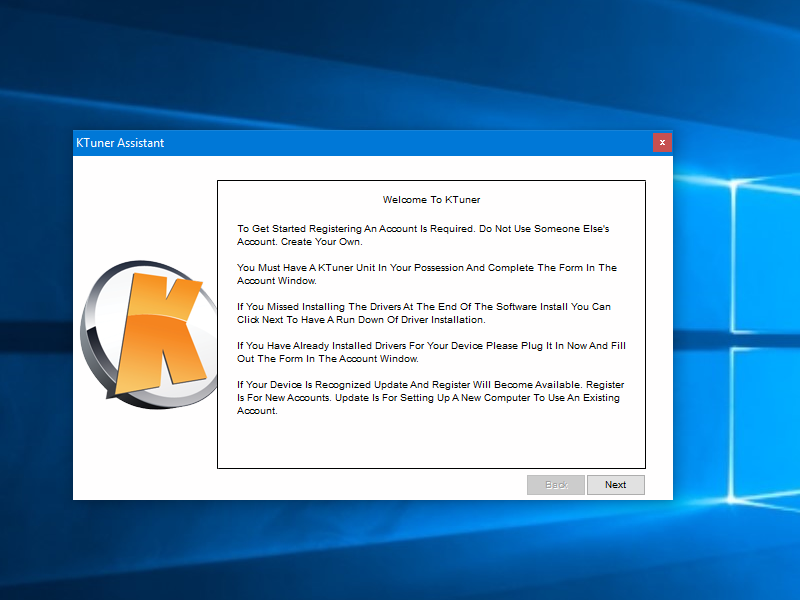 Registering a New Account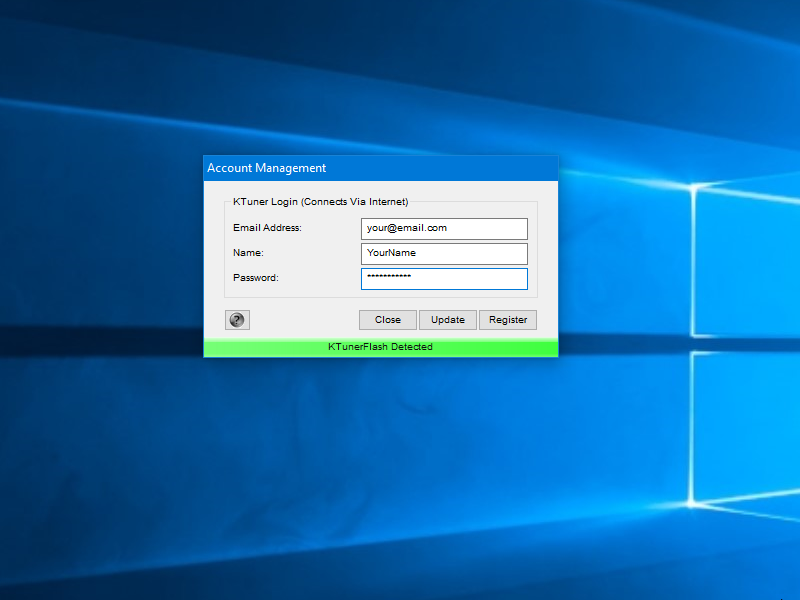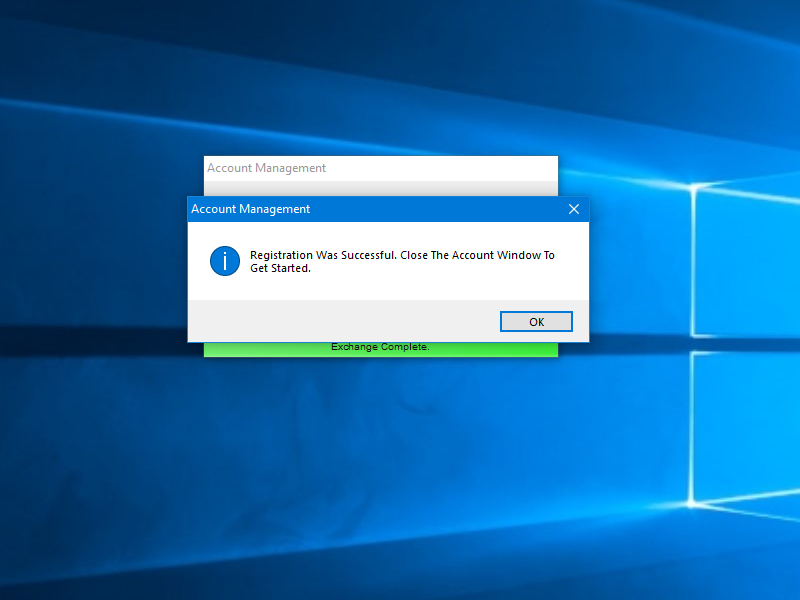 Login Into Existing Account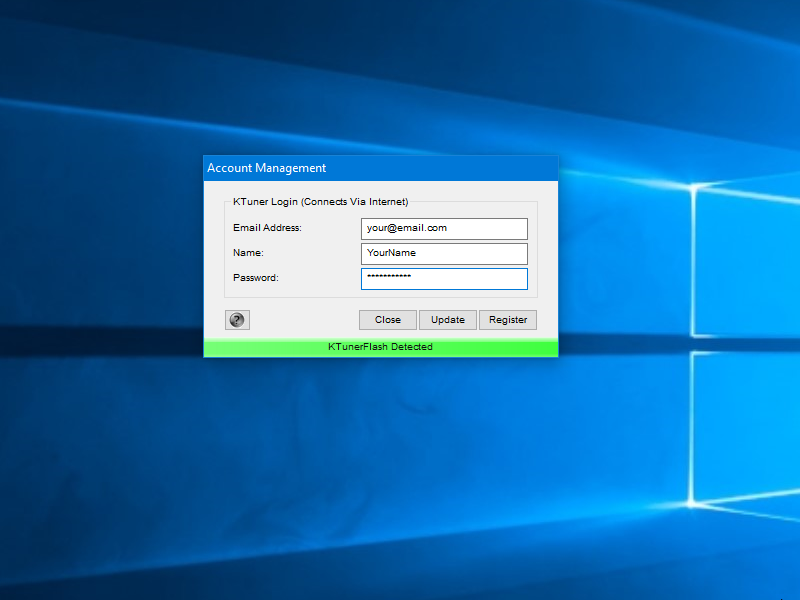 Register CANFlash Device in Account and Lock to your ECU
Each CANFlash device must be registered in your account and locked to ECU.
Registering CANFlash in Account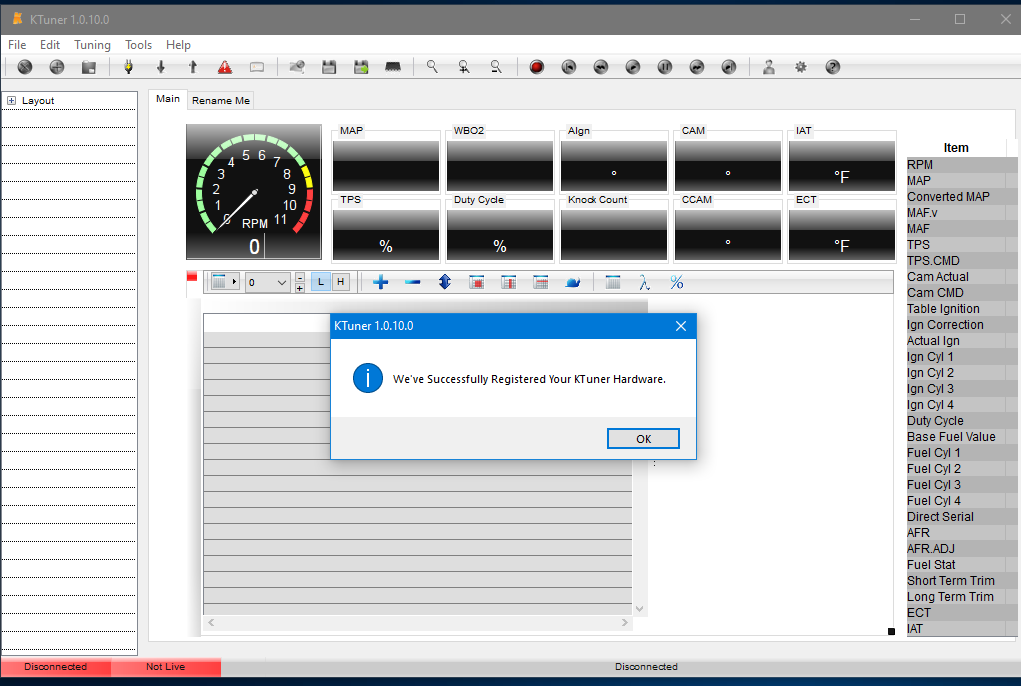 Lock CANFlash device to ECU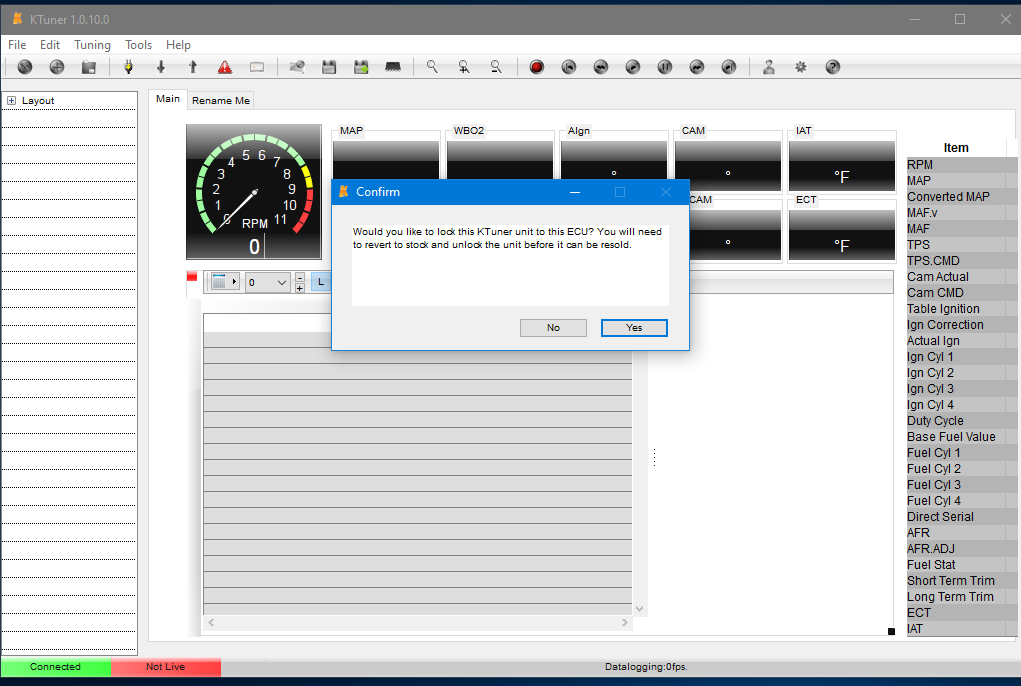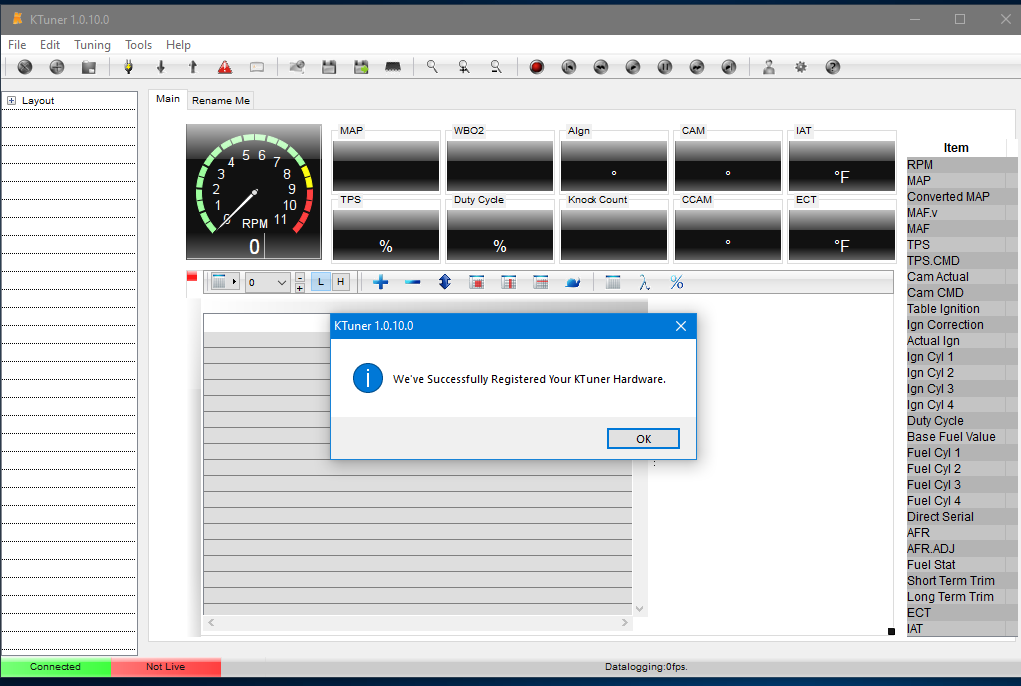 Information About your Devices and ECU's
---
RGB Led
| | | |
| --- | --- | --- |
| Color | Type | Meaning |
| Yellow | Solid | No ECU Communication Detected (Unit Locked) |
| Blue/Green | Solid | No ECU Communication Detected (Unit Unlocked) |
| Blue/Green | Flashing | ECU Communication – Unit Not Locked |
| Green | Flashing | ECU Communication – Logging or Flashing |
| Orange | Solid | During The Flash Process This Means Erasing The ECU |
| Orange | Blinking | At The End Of A Flash Attempt This Indicates It's Waiting For Key Off |
| Dark Orange | Solid | ECU In Recovery Mode |
| Dark Orange | Blinking | At The End Of A Flash Attempt This Indicates It's Waiting For Key On |
| White | Blinking | At The End Of A Flash Attempt This Indicates It's Waiting For Key On |
| Blue | Solid | Unit Recovery Mode Or Updating Firmware |
| Красный | Solid | SD Card Communication Issue – Email Support |
BT и USB Leds
| | | |
| --- | --- | --- |
| BT | USB | Meaning |
| On | – | Bluetooth connection active |
| – | On | USB connected to device (drivers installed) |
---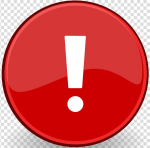 False virus detections are possible. If you have problem with downloading – disable your Antivirus software and Windows Defender.

PASSWORD FOR ARCHIVES EXTRACTING: 1234